Why PayPal is good for your business.
Sell confidentiality
We are internationally recognised with over 210 million customers and we make sure that your business runs smoothly with seamless transactions.


Safeguarded Business
With us you will have 24/7 transaction monitoring, fraud prevention and Seller Protection to keep your business PCI compliant.


Dispute Resolution
Our Resolution Centre will help with disputes in case anything goes wrong with a purchase.


Easy Shopping
Your shopping experience with us will be one of a kind with a checkout conversion 44% higher than other payment methods*.


Customer Protection
We safeguard our customers & protect customer data with our Buyer Protection and Refunded Returns service.


Happy Customer
Customers enjoy window of 6 months to resolve any dispute. There is zero liability for unauthorised transactions.
Let customers check out faster with Express Checkout.
The solution that brings you new customers, higher checkout rates and increased customer spending.
Paypal works on website, mobile-optimised site as well as in app. You may customise the checkout to make the customer experience seamless.
You can accept payments in more than 100 currencies at any time, from anywhere in the world!
Our Seller Protection and PCI compliance safeguard your businesss.
Tools to boost your business.
Invoicing
Email an invoice to customers around the world quickly and they can pay you in minutes.
Reporting
Get the financial insights, activity and other reports to effectively run your business.
Resolution Centre
Manage customer concerns and resolve them before a dispute or chargeback happens.
Add PayPal to your website.
Choose the solution that best suits your business needs.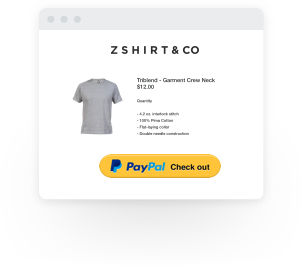 Express Checkout
If you want higher conversion on your website, this is your kind. This is scalable on multiple platforms. Express checkout is easy to integrate, fully customisable and requires less development work.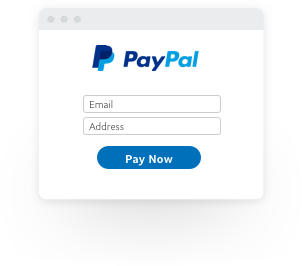 Website Payments Standard
Ideal if you need to add payments to your website and you have a small inventory. Just copy and paste a few lines of HTML code to create PayPal buttons in minutes.